Baidu
While in most countries of the world Google dominates online search market, Baidu, a local search engine, is the leader in China. This engine brings together more than 530 million unique users per month, giving the engine a market share above 65%.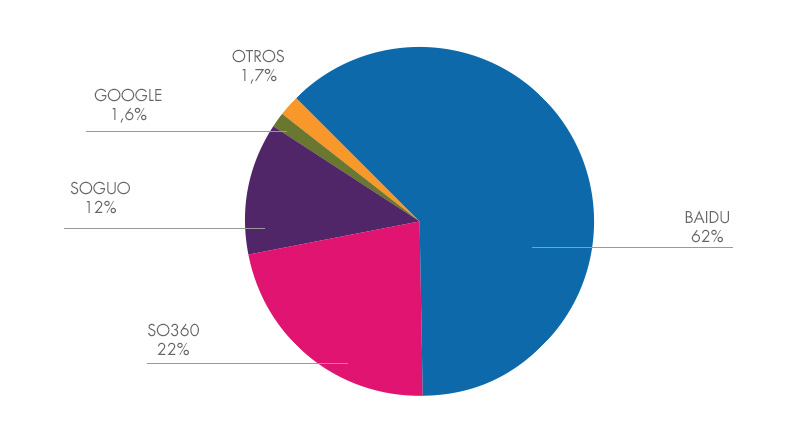 If you are looking to expand your business to China and reinforce your online presence in Chinese market, Baidu is definitely the tool you need. Whether you are looking to sell your products in China or you are interested in attracting Chinese consumers to your site in Spain, advertising on Baidu would be of great help.
Kanlli is an authorized reseller of Baidu in Europe. hawse have a Chinese team in Madrid that works in coordination with Shanghai office, where strategies for Baidu advertising campaigns are being developed.
Kanlli offers customized consultancy services to make your investment in search engine advertising in Baidu (SEA) efficient and profitable . Kanlli can also offer you SEO services in China.
Several important media, both generalist and specialized, including El País, Global Asia or Cinco Días, have recently mentioned our work in Baidu.
If you want to advertise on Baidu, we offer several options: self-management, standard management or premium management.
Contact us for more information about advertising on Baidu.
Discover everything Kanlli can do for your company as Baidu specialist, visiting our Case Studies page.