Ono
50 MEGA / SOCIAL MEDIA
CHALLENGE
Kanlli had worked with ONO team on the conceptualization and launch of their social strategy. Aligned with the defined vision, we worked at ONO blog, Facebook page, Twitter, Youtube content, as well as at different activities that would directly involve the user, such as video games, for example.
At the time of writing this case studyhese channels were already providing relevant information about the company, its products and activities. We were quite successful in interacting with users, now our big challenge was to launch ONO's new product – "50 Megas" connection.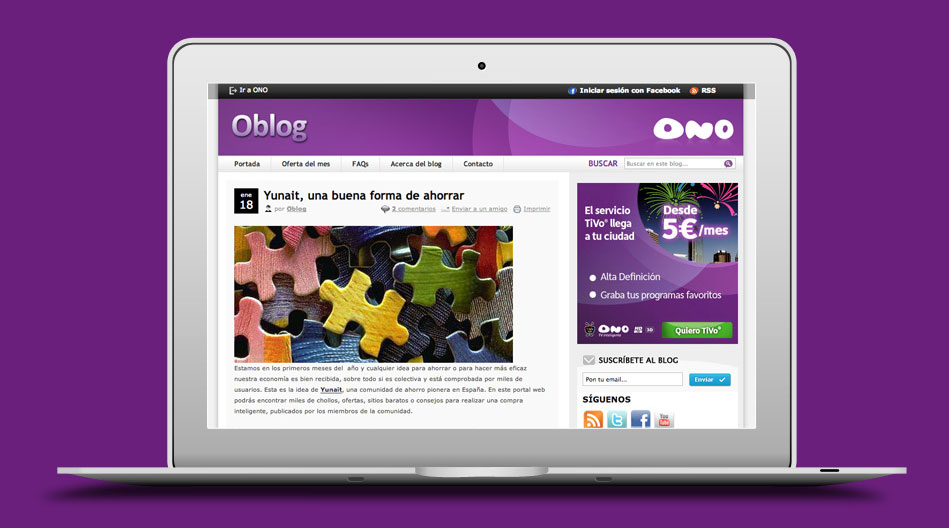 STRATEGY
At Kanlli we were convinced that ONO's product was superior to the competition and ONO's marketing team had great vision and courage. So, we suggested them to focus on opinion leaders, with whom they had not developed any relationship: technology bloggers.
Our experience as a social media agency helped us to develop and launch the first bloggers-event for ONO.
For this, we called a meeting, inviting technology bloggers to the Jarama car racing track, where they could experience the speed, just like ONO´s high speed internet conexion
With this event, we wanted to link the cars with the ONOs new product speed and carry the message of "ONO is better, ONO is faster".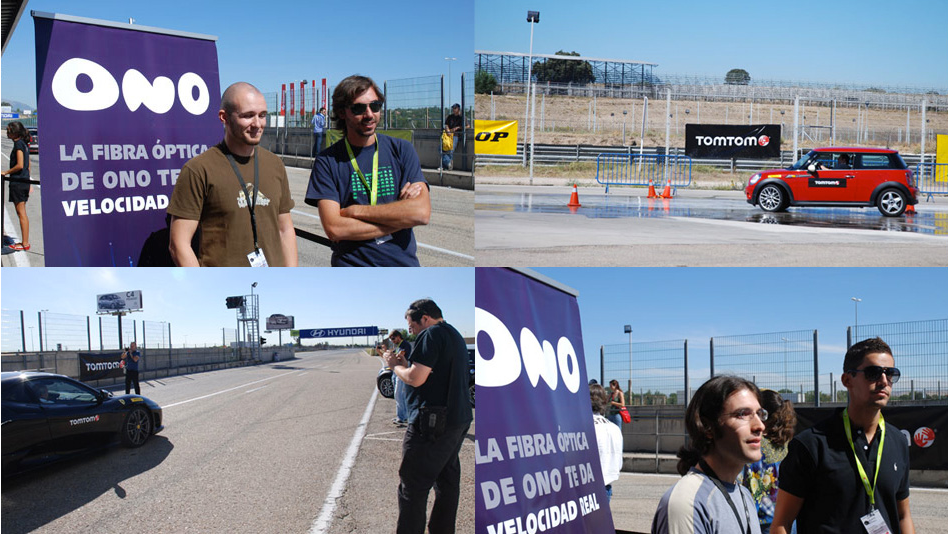 RESULTS
We achieve a growth of unique users in the social networks, and an improvement of the brand perception, according to the data taken from the social networks during the campaign.
some important tech bloggers became ONO's evangelist
In the following video you can see what the bloggers think about this action made for ONO.
If you are looking for business case studies in social media for your brand, contact with Kanlli and we will propose the most appropriate actions for your needs.
Can we help you with your marketing strategy?
Call us (+34) 91 725 92 20 or fill in the form and we will get in touch.